AI - Human & Vehicle detection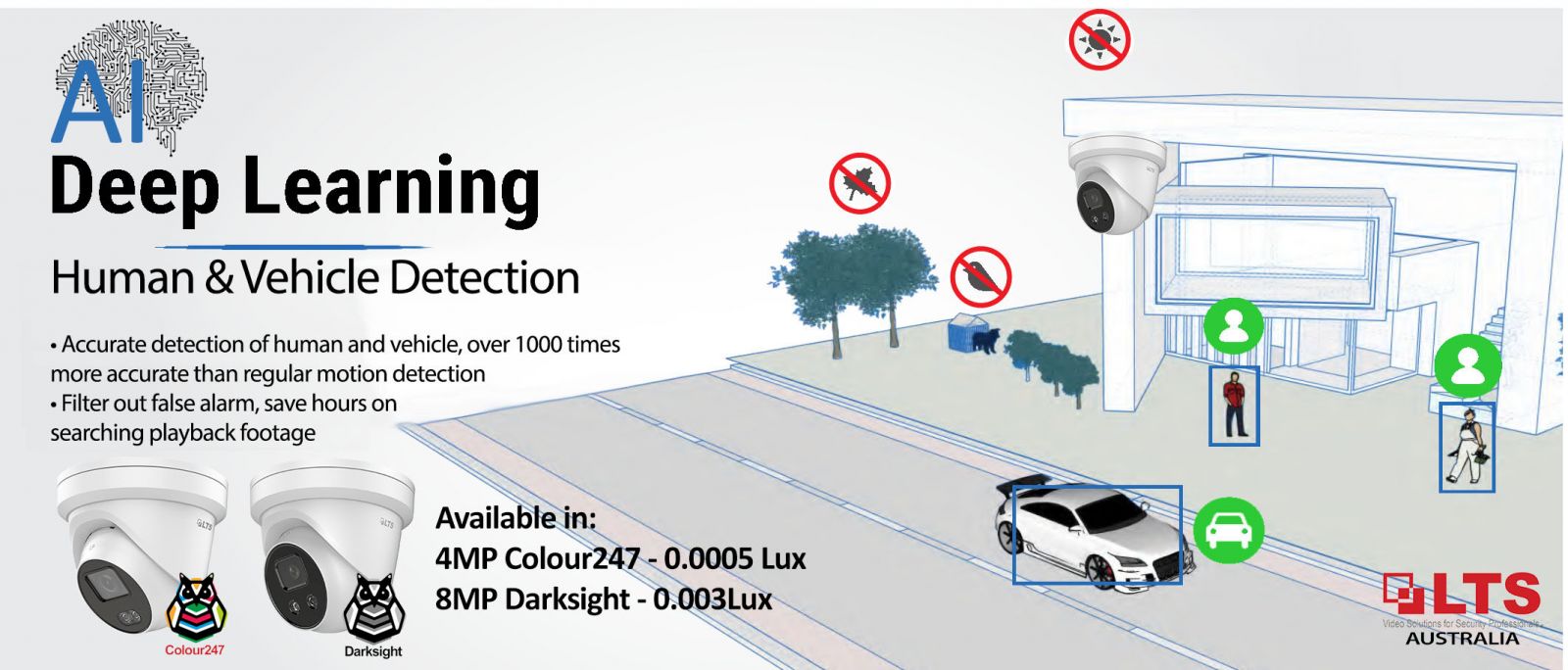 LTS AI TECHNOLOGY
Conventional CCTV utilises motion detection technology to Record Video footage on Network Video Recorders. This type of recording activation has been around for decades. Now LTS Australia is releasing a new line of AI embeded cameras that utilise deep learning and target classification. For both Human and Vehicle recognition.
Together with our already widely used video content analysis such as line cross / intrusion detection. Our new line of AI cameras have the ablity to only trigger an event when a human or car is in view. Greatly reducing the amount of false alarms, and quickly delivering accruate data right to the users smartphone via push notifications.
AI Deep Learning Algorithm:
How it works?

LTS uses Deep Learning AI is on the edge. Meaning its built into the camera.

Using target classification by human or vehicle. This enables our algorithm to know the difference between a dog/cat and a human.

As well as common environmental factors such as rain and wind. So you can get alerts only when a Human / Vehicle is detects.
Smartphone & VMS Notification:
Get notifications straight to you or to the monitoring station. Easy and effectively where ever you are. Or trigger an alarm output. LTS's AI deep learning technology will only trigger an alarm when it detects either a human or a vehicle. This will reduce false alarms upto 90%. This helps us focus on what really matters.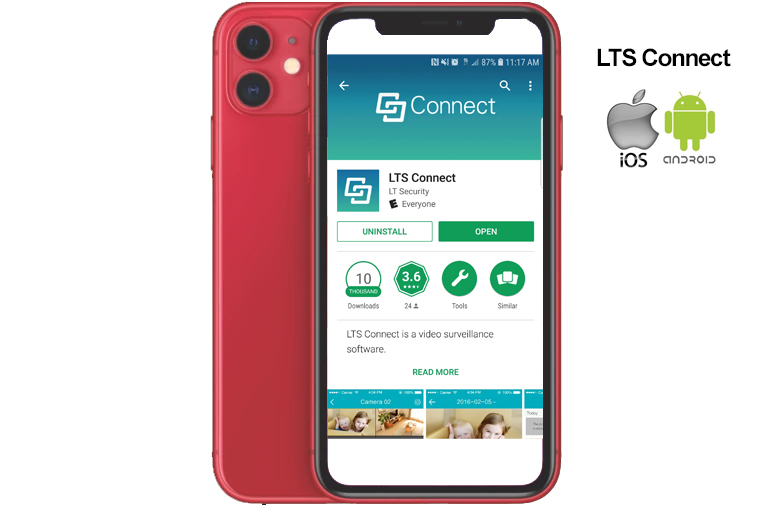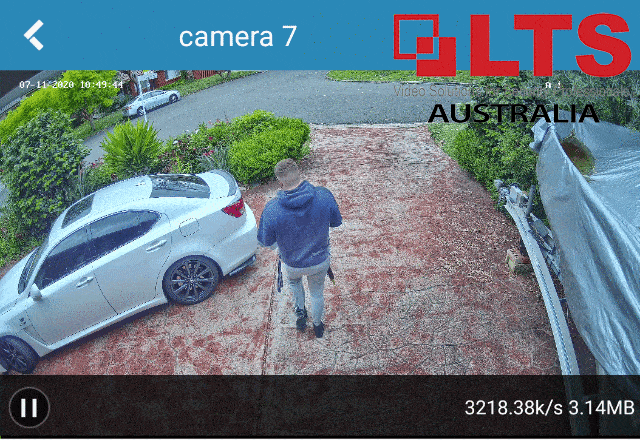 Colour 247 IP Turret: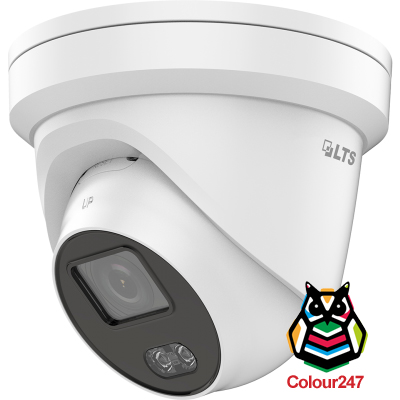 4MP Colour247 - See colour at night with 0.0005 LUX low light illumination
130dB WDR / H.265 / IP66 / Built in microphone & supports on-board storage upto 256GB
Sample: (supplement light - street light)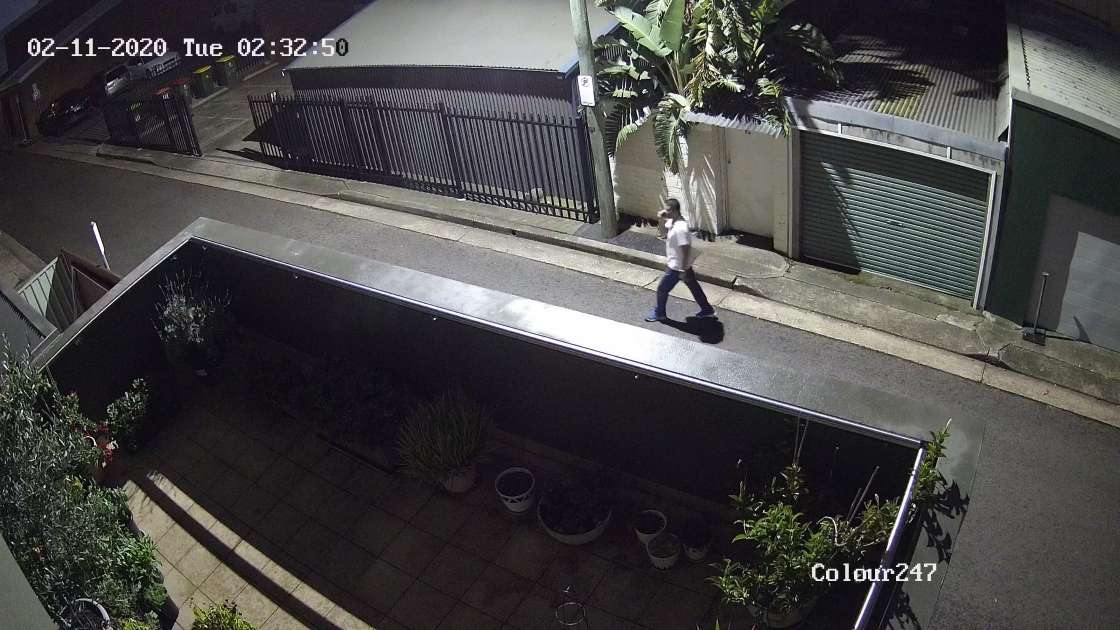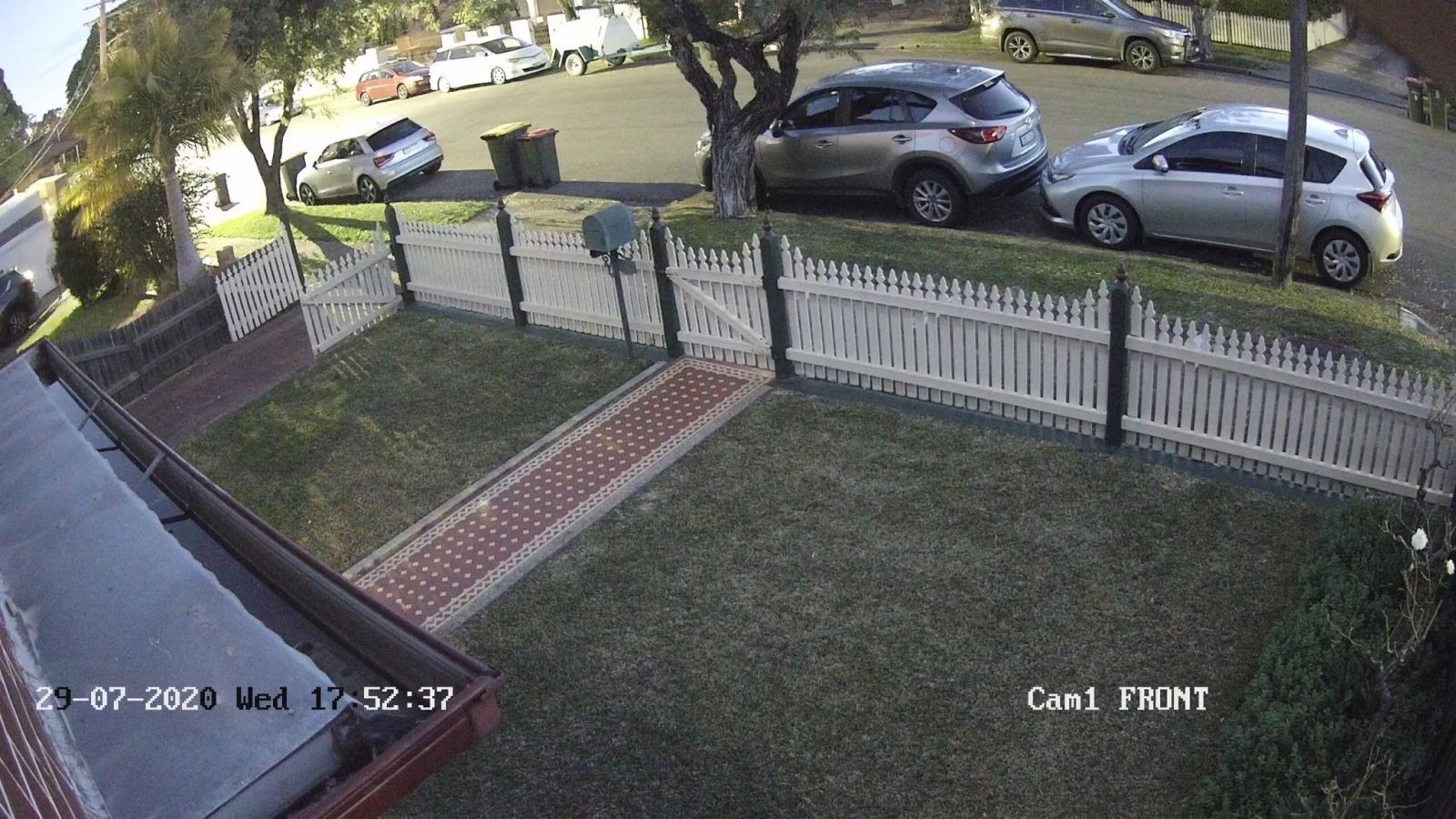 Darksight 8MP IP Turret: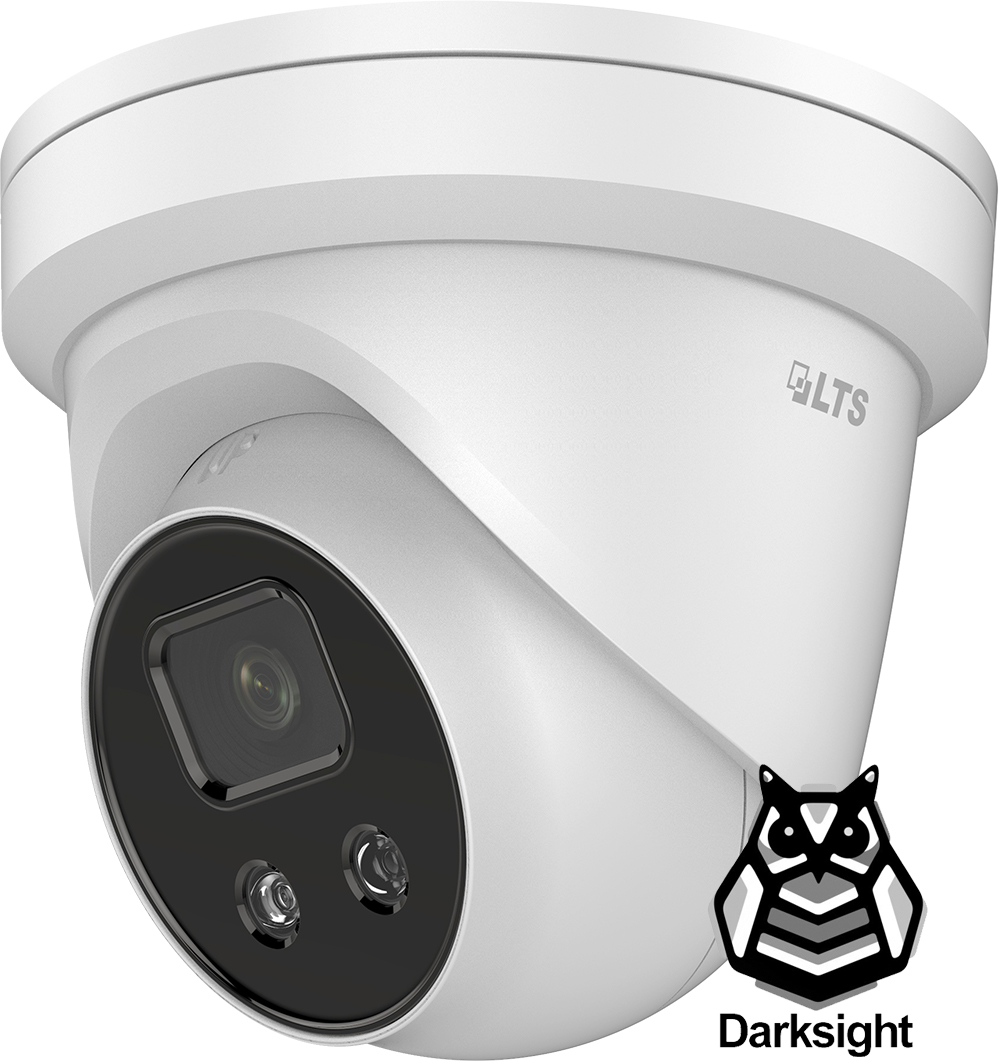 8MP 4K Darksight - Ultra low light illumination. 0.003 Lux
120dB WDR / H.265 / IP66 / Built in microphone + Speaker & supports on-board storage upto 256GB
Sample: (Darksight uses IR & ultra low light chipset)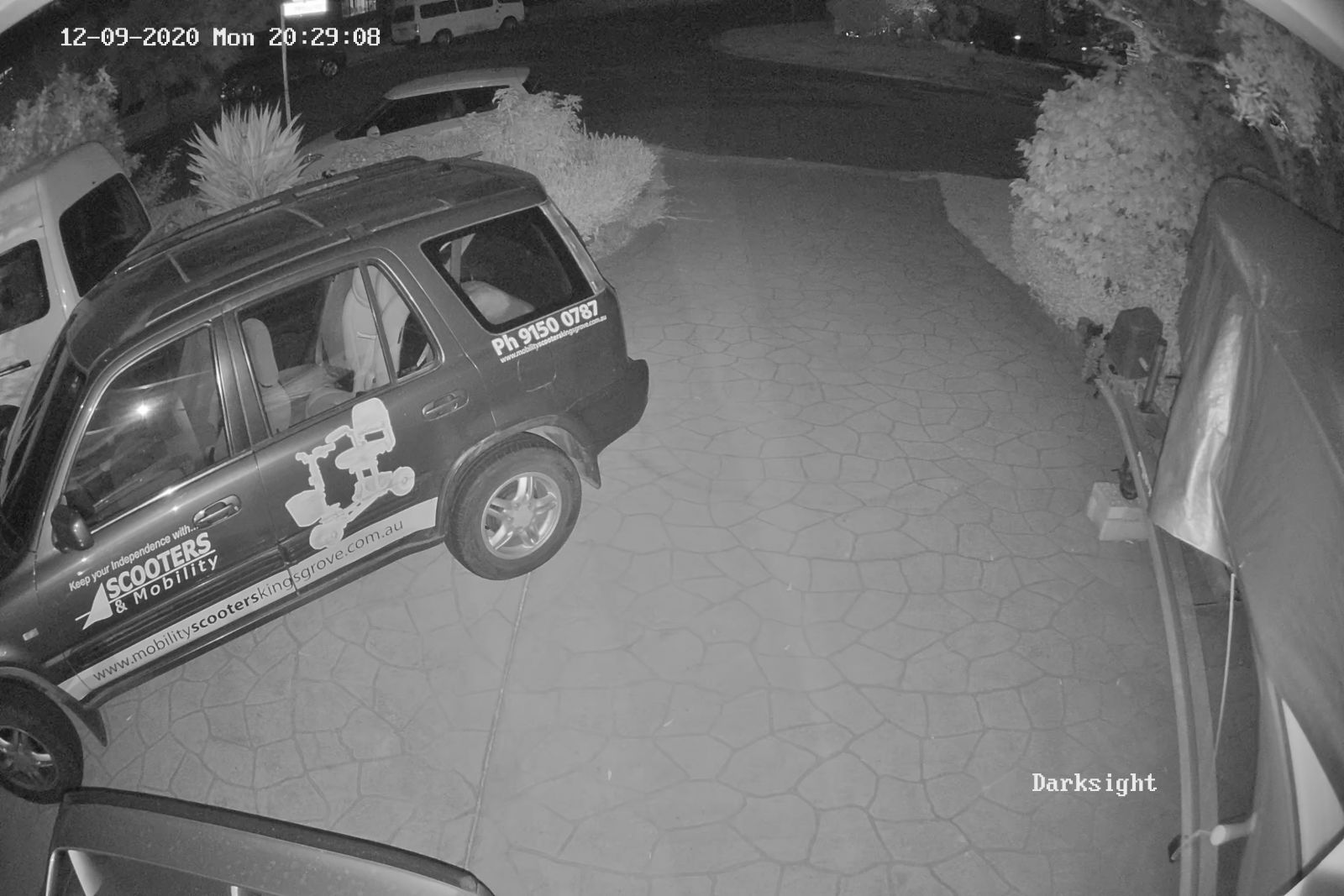 Built in Strobe & Siren Alarm function.
Easily program and configure line cross & intrusion zones, once triggered can set off an Audible & visual alarm to deter thiefs or trespassers.
The Audible alarm can be selected from a number of pre-defined options or you can upload your own custom WAV recording.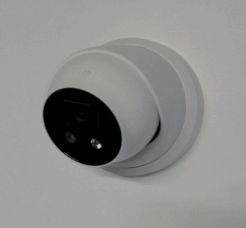 Human File/ Vehicle Search with LTS Platinum NVR: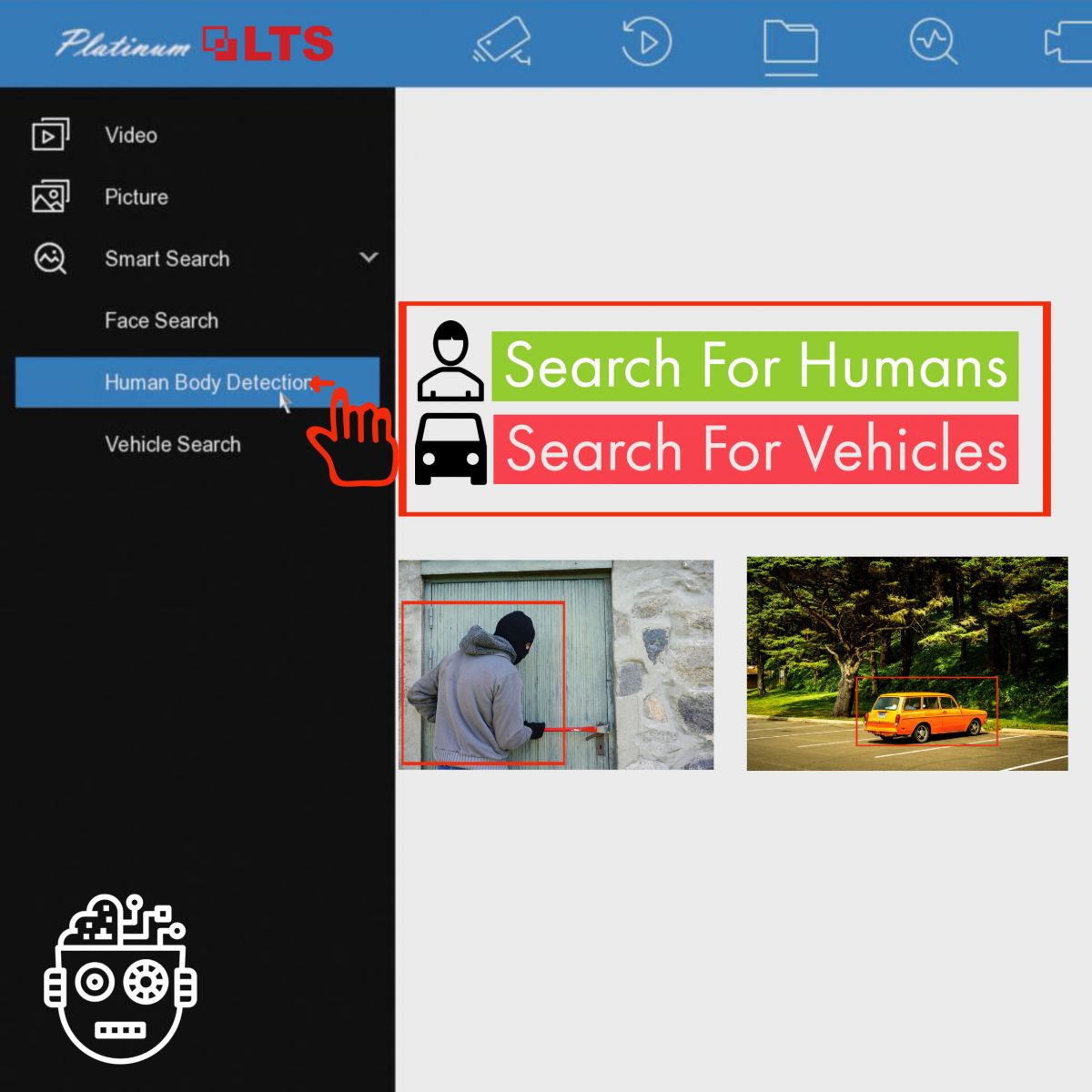 Use Cases: