People Counting Camera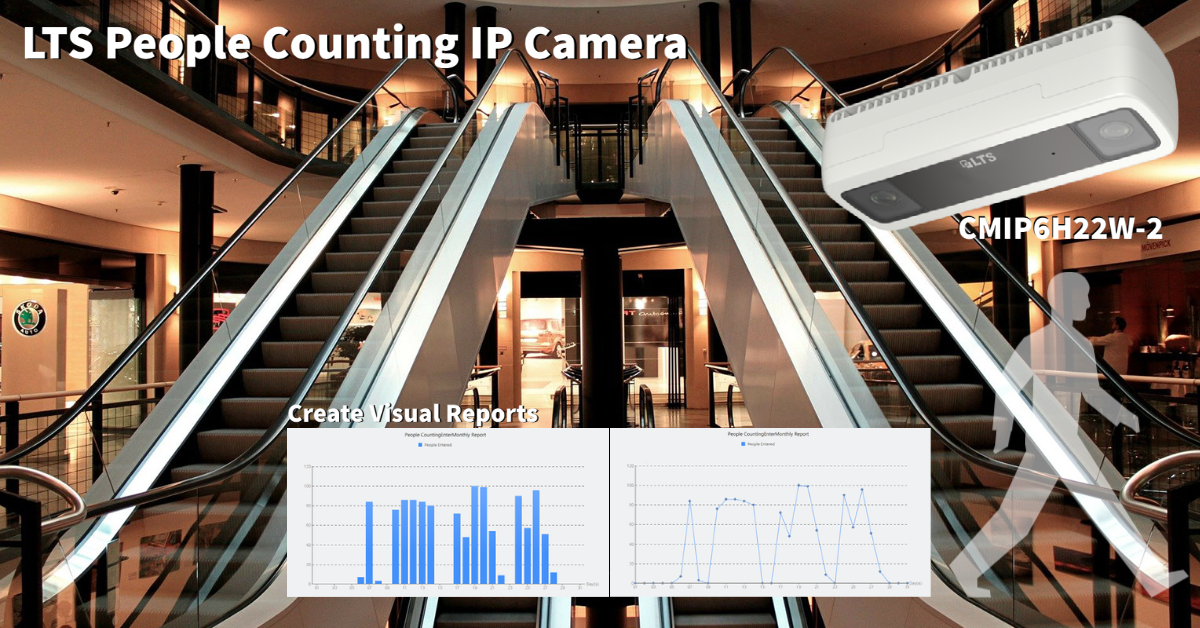 Introducing LTS People Counting IP Camera
Camera Specs: CMIP6H22W-2
Why use a people counting camera?
Counting the number of shoppers that enter and leave your store / or building.
Gather detailed insights in easy to read formats to give the business owner powerful tools to manage their business
See what days are busier than others to manage staff efficiency.
Improve Service on busier days and reduce staff on quiet days to save operational costs.
Ensure the total amount of people in a building does not exceed the fire safety regulations.
Measure ROI to help develop strategic marketing to attract more customers by analysing data.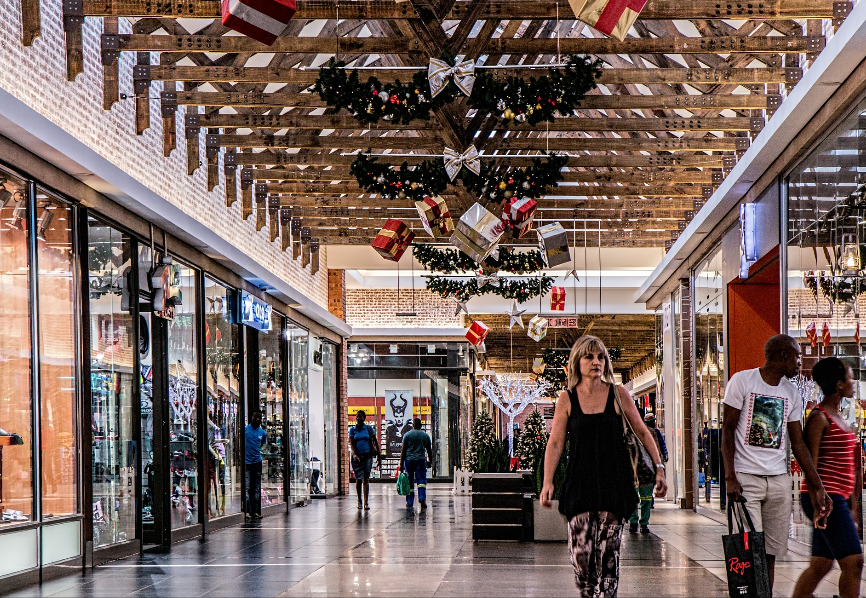 The Technology:
LTS's People Counting Camera utilises dual-lenses and extremely precise embedded AI algorithms to achieve 3D imaging to distinguish the difference between humans and inanimate objects. The AI algorithm continuously learns and improves itself to count more precisely.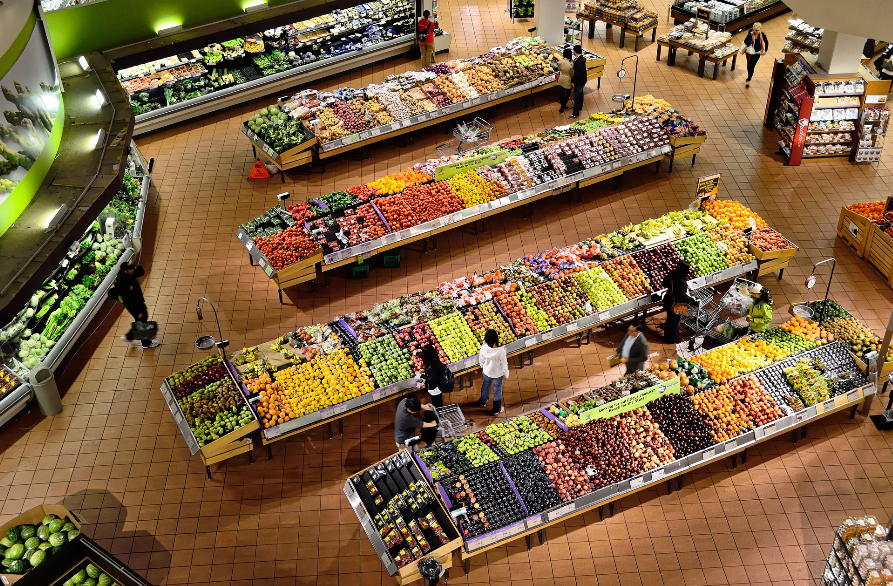 Case Study:
Recently LTS Security Australia Supplied 4 x CMIP6H22W-2 People Counting Cameras for a Shopping Center to cover all 4 main entrances.
There were different challenges to meet the requirements with some Entry/Exits contributing to greater traffic than others,
with multiple people entering and exiting simultaneously. Working closely with the system Integrator, our engineers assisted in the
configuration and commissioning to deliver the results to the center management. This solution provides visibility of entry/exit counts that allows
management to check activity and produce detailed summary reports daily/ weekly/ monthly/ annually and export data via excel. This data is a
key aspect for management to better visualise their establishment and make accurate calculated decisions.
Single Person Entry Count:
In this example you can see a single person entering the sliding doors with a trolley,
the camera is able to distinguish there is person entering with a trolley and adds to the entry count.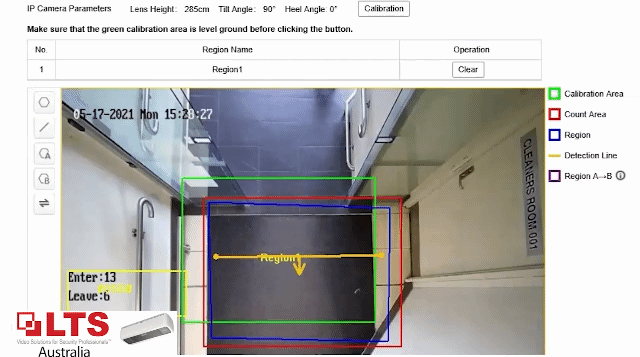 Two Person Entry Count:
Here you can see two people entering side by side, the camera is able to see that even though they
are walking in close proximity, it adds two people to the count accordingly.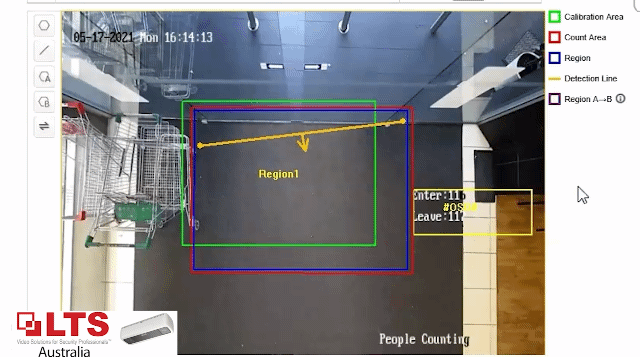 Multiple Person Entry Count:
In this scene there are multiple people entering and leaving simultaneouslty. With the correct setup the camera
is able to add the tally correcty.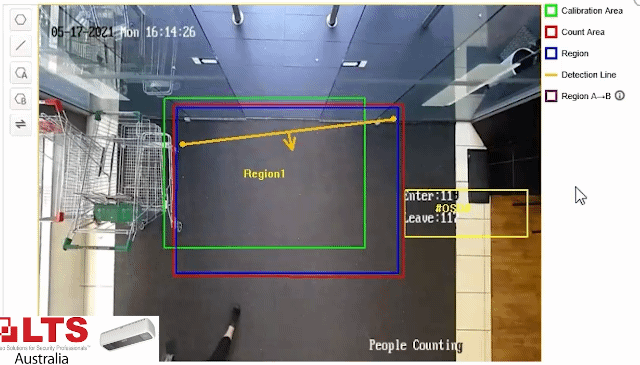 Daily/ Weekly/ Monthly/ Annual Report Charts: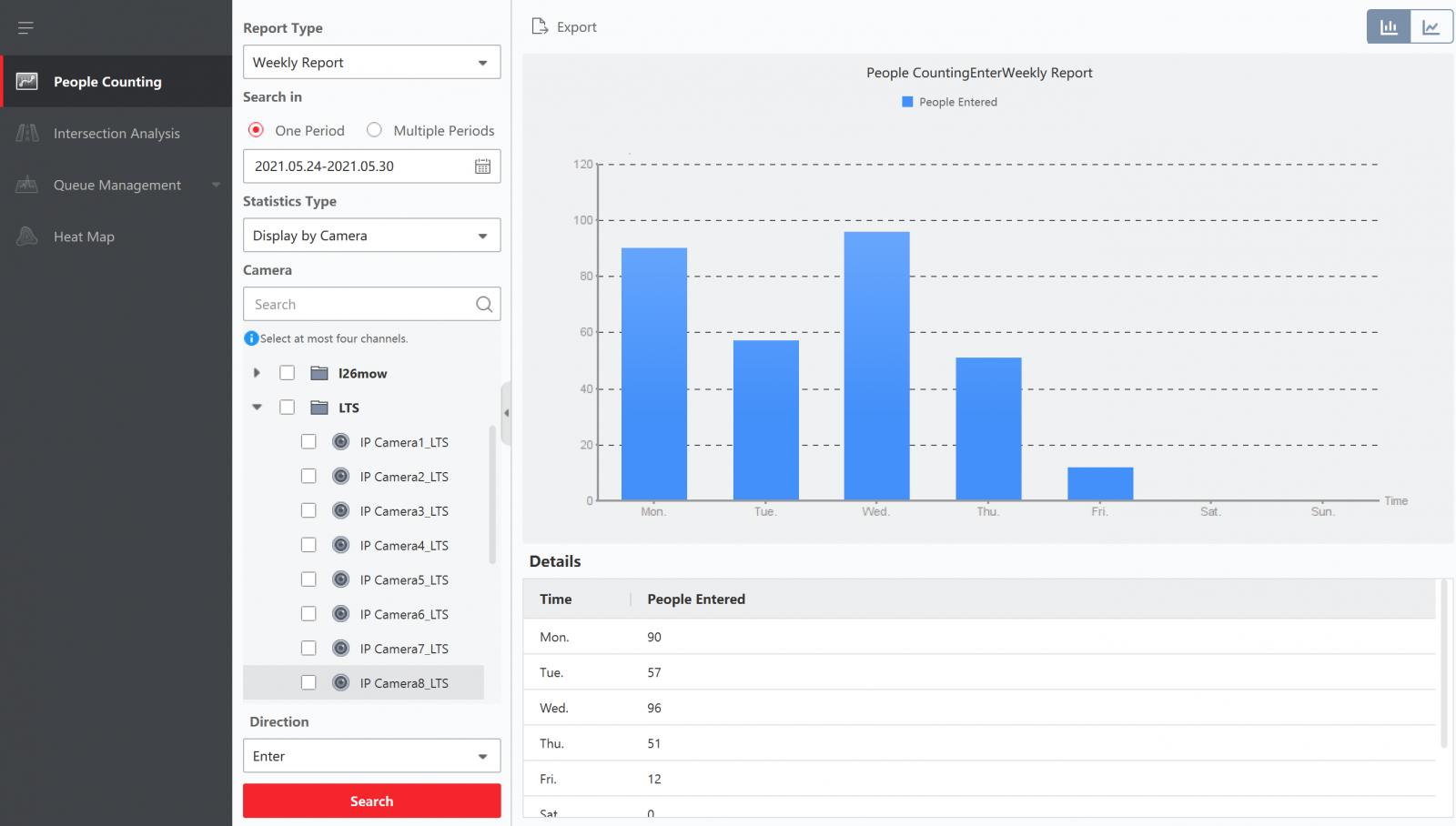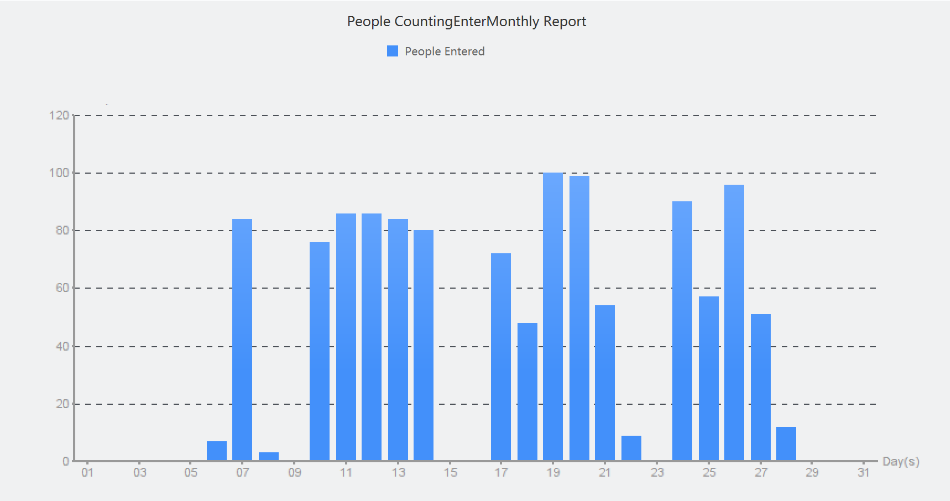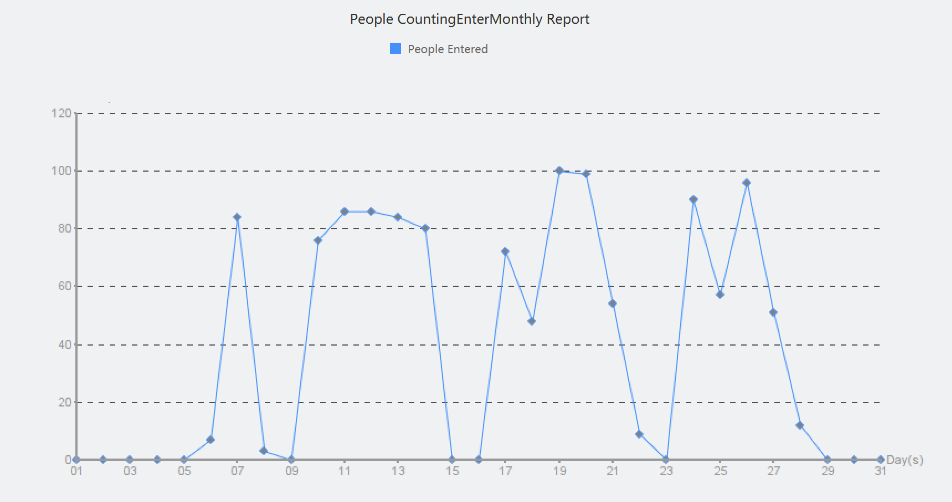 Export report data in Excel: